Aronia berries or chokeberries are tiny superheroes from my garden. These round, purple, or black fruits have a sour-bitter taste and have the highest level of antioxidants among all forest fruits (15 times more than blueberries or cranberries). Having a low sugar level, they abound in vitamins C, E, A, and K, as well as rare vitamins like K and P, quercitin, minerals (Magnesium, Mangan, Potassium, Iron, Calcium, Zinc), anthocyanins si proanthocyanidins – potent plant-based antioxidants.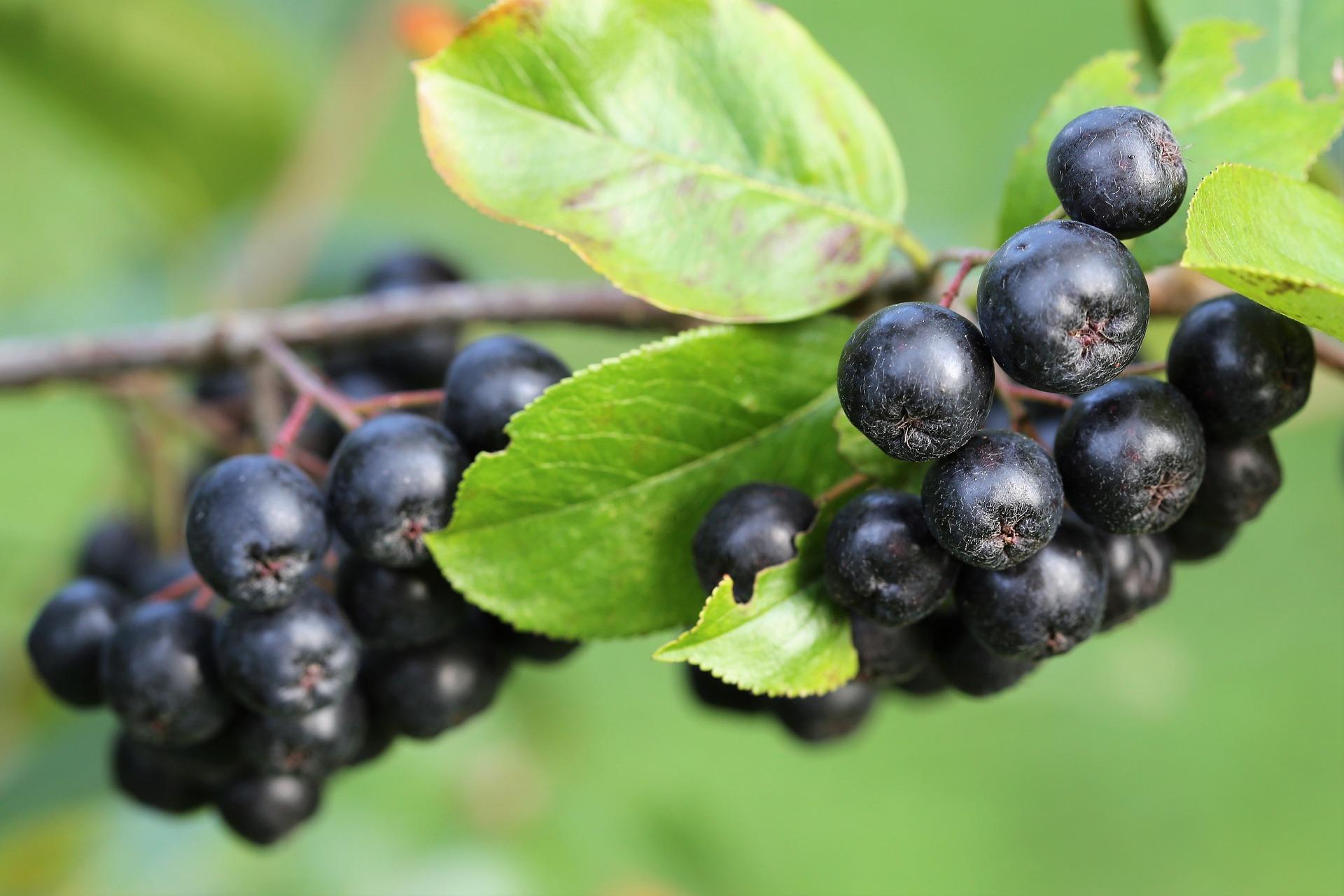 Why superfoods? Well, these tiny fruits:
Help with joint health and reduces C-reactive protein levels
Improve circulation by strengthening capillary walls
Inhibit enzymes that break down collagen
Reduce allergy production
Improve the function of the circulatory, respiratory, and digestive systems
Prevent gastric damage
Protect heart cells from cell membrane damage and DNA fragmentation
Protect the liver from chemical damage.
They have a calming effect and enhance overall wellness. A welcomed sensation especially now, during colder months.
We generally use Aronia berries fresh, and raw. Lady S prepares a delicious Aronia lemonade while in season and we all enjoy it. Dehydrated we use them in oatmeal or shakes for breakfast, or in cakes, like this beautiful, moist, yummy banana bread. Pairing Aronia with mixed seeds is a great, healthy idea. We loved it! We loved it so much that we skipped the part with "letting the cake cool" and we ate it warm. Could not resist temptation.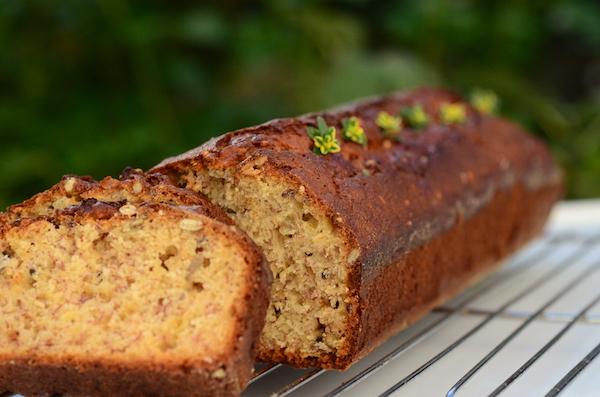 Banana bread with Aronia berries

Print recipe
Ingrediente
3 bananas (very ripe)
115g butter (room temperature)
150g brown sugar
2 eggs (lightly beaten)
190g white flour (sieved)
1 teaspoon baking powder
1/2 teaspoon Himalayan salt
1/2 teaspoon vanilla extract
120g seed mix (sunflower, pumpkin, flax etc)
80g dehydrated Aronia berries
Mod de preparare
| | |
| --- | --- |
| 1. | Preheat the oven at 180 degrees Celsius. |
| 2. | Prepare a bread loaf tray with baking paper (wet it before, in order to better take the shape of the tray). |
| 3. | Lightly roast the seeds in a skillet, continuously stirring so they won't burn. When golden, immediately remove them from the skillet. |
| 4. | In a mixing bowl, cream together the butter and sugar (using a mixer). |
| 5. | Mash the bananas with a fork until pureed, then add them to the batter. Keep stirring. |
| 6. | Add the eggs and the vanilla extract, mixing through. |
| 7. | In a separate bowl, whisk together flour, baking powder and Himalayan salt. Add the dry ingredients to the batter and stir, but avoid over mixing. |
| 8. | Add seeds and Aronia fruits. Mix lightly. |
| 9. | Pour the batter in the prepared tray. Bake for 55-60 minutes. Test with a toothpick to see if it is baked: insert the toothpick in the cake, and, if comes out dry, then the cake is ready. |
| 10. | Take the cake out of the oven, let it rest for 10 minutes, then let it cool. |
| 11. | Enjoy! |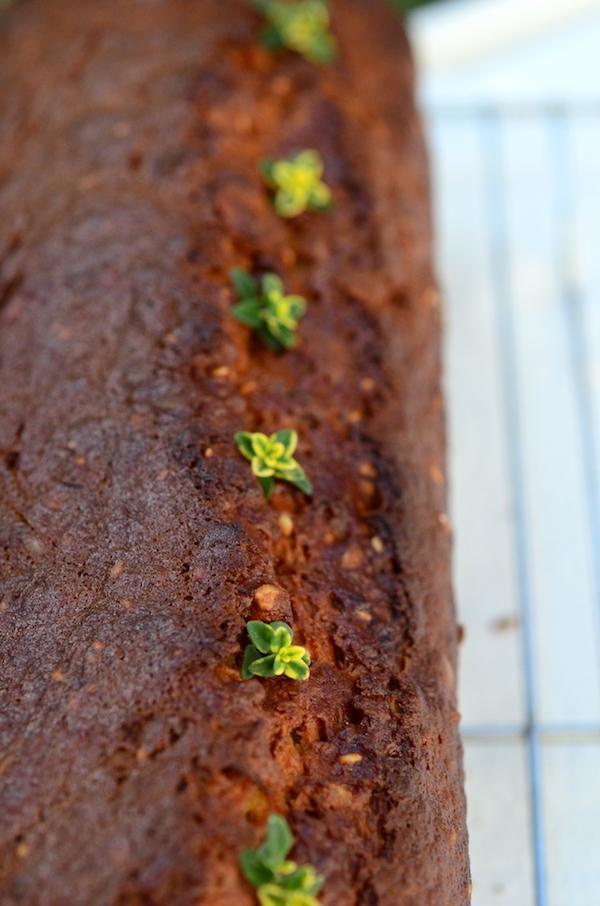 Enjoy!
Sources: superberries  si aronia.
Great recipe inspiration from Natasha's wonderful blog: Banana bread